About BWS
---
Who are we ?
Polyethylene foam manufacturers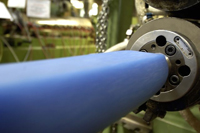 On January 1, 1997, B.W.S. started its main activity in marketing the leisure and garden accessory range of one of the leading polyethylene foam manufacturers, Belgian based NMC. The COMFY® product range stands for quality and innovation. The colourful foam swimnoodles can be found in every pool and the rainbow seat and kneeler cushions are a practical aid for DIY and garden activities.
Creative promotional products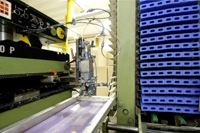 We market those products in various distribution channels :
retail (DIY stores and garden centres, hyper and supermarkets, discount, toy and leisure stores)
professional (swimming pools, rehabilitation and fitness)
mailorder and internet
advertising specialty – promotional market
For the advertising specialty market, other creative promotional products in various foams (PE, PU, EVA) were developed to meet the increasing demand for such fun and flexible products.Today, B.W.S. offers the most complete promotional foam product range on the market, meeting all price levels and a broad range of target groups.
According to ISO quality standards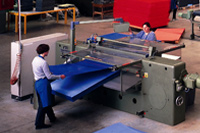 All products are CFC-free and manufactured according to ISO quality standards. They do not contain any phthalates (softeners) and comply with the new RoHS regulation (Restriction on Hazardous Substances). Children-aimed products meet European safety standards for toys according to DIN EN 71. Two production sites in Belgium as well as one factory in the Far East with own quality control ensure best possible service level and competitive edge.
Service is not a mere word in our company ; it is a daily challenge to be « the friendly foam people ». Our collaborators speak four languages, enhanced by our central location near Germany and the Netherlands.
We wish you an interesting and pleasant tour of our website and are thankful for every comment and every suggestion you may have.
Looking forward to being of service to you shortly, we remain,
Your B.W.S. Team
The friendly foam people